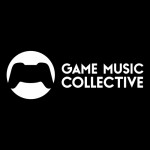 How about wrapping up your conferencing experience in style?
PGC Helsinki is proud to collaborate with the Game Music Collective, Europe's first professional orchestra focusing on game music, and be able to offer discounted tickets to the group's debut concert taking place at the end of Day 2.
Wednesday September 20, 2017
Finlandia Hall
Concert starts at 19:00
Established in Finland in 2016, the group connects concert goers, musicians and game houses that are fond of and interested in game music of the highest quality.
The first concert will feature classic pieces, such as music from Final Fantasy, The Legend of Zelda, Assassin's Creed, Halo, Grand Theft Auto and Call of Duty.
Votes for audience favourites were also taken, and you'll find the top 10 favorites on GMC's Facebook page.
The collective is formed by young Finnish internationally established classical musicians. The artistic director is the cello artist Lukas Stasevskij and the conductor is Eero Lehtimäki. The visualization of the concert are created by video artist Sellekhanks, who is one of Finland's leading VJs and has worked on numerous video productions and events for several artists.
In addition to performing at live concerts, the Game Music Collective works as a studio orchestra for new game productions and produces game music videos.
You can check out these fine folk in action on their concert trailer.