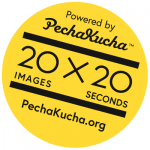 Monday 5th September
18:15-19:00
What happens when you take a talented industry speaker, get them to talk about a topic of their choice but restrict them to 20 slides in a little under 7 minutes? You get the madness of the Pocket Gamer PechaKucha Sessions, a brilliantly to-the-point presentation event to finish off the first day of PG Connects Helsinki. Beers will be included.
Speakers include:
Wilhelm Taht, Executive Vice President, Games @ Rovio Entertainment
Oscar Clark, Consultant & Evangelist @ Unity Technologies
Maarten Noyons, Founder & CEO @ IMGA
Eric Seufert, Partner @ Heracles
Mark Sorrell, Vice President, Product @ Rovio Entertainment
Want to join them? Tweet to @wilhelm_taht and claim your ticket to 20x20seconds of fame!