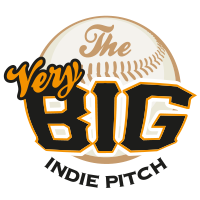 The Very Big Indie Pitch (VBIP) returns to PG Connects 2016, a mammoth developer pitching competition open to all types of independent developers, wherever they are based.
For PGC Bangalore, the event plays host to the top 20 finalists of Reliance Games's Game Hack pan-India game development competition with the aim of awarding one of the winning games the VBIP Grand Prize.
A host of western leading mobile game journalists will be gathered together with partner sponsors and established developers to go over the submissions. The indie devs will be allowed 4 minutes to pitch to each journalist/developer table in a 'speed dating' style. Once all the developers have pitched, the journalists will confer and pick the finalists that will progress through to pitch live to an expert panel of judges and live audience for the Grand Prize.
Aside from the chance to get their game in front of the leading media influencers and potential publisher partners, this VERY Big Indie Pitch will also reward the top team with a cheque for 1 million Rupees in advertising spend.
For more information about the event, as well as previous pitchers and winners, please read our BIP INFORMATION PACK.
REGISTER
To register for the Game Hack/VBIP at PGC Bangalore visit www.game-hack.in/
Submissions are open until 31st March.
(Note: VBIP timing is currently TBC)