PLEASE NOTE:
VERY BIG INDIE PITCH SUBMISSIONS FOR PGC LONDON ARE NOW CLOSED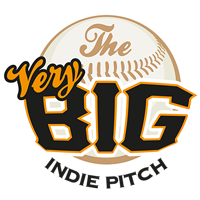 The Very Big Indie Pitch is a mammoth developer pitching competition open to all types of independent developers of mobile, wearables, or handheld games, wherever they are based. (If you're pitching a PC game, we'll also be running our PC Indie Pitch – opening soon.)
At the event a host of leading mobile game journalists will be gathered together with partner judges to run the rule over a selection of pre-filtered games.
The developers are allowed 4 minutes (3 mins pitch, 1 min Q&A) to pitch to each journalist table in a 'speed dating' style. Once everyone has pitched, the journos confer and pick the finalists who progress through to showcase on Day 2 of the conference, before the winners are announced at the end of the conference.
Aside from the chance to get their game in front of the leading media influencers and potential publisher partners, this VERY Big Indie Pitch also rewards the top developers with a share of a promotional prize package worth $7,000.