FREE ACCESS TO ALL PGC SAN FRANCISCO DELEGATES!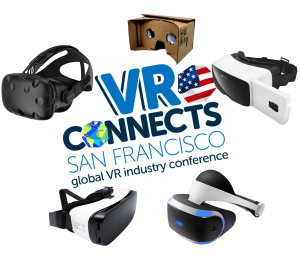 VRC isn't PGC. VRC is a new sister event focused on the VR, AR, and MR industry.
But we list it here because, as a delegate of PG Connects San Francisco, you have full access to the VR Connects content which runs all day on June 28 (same venue, so no need to move).
A very packed schedule showcases some of the key speakers of the XR scene who'll deliver fascinating insights, technical knowhow, industry overviews and more – some of which may be of benefit and interest to the PGC crowd, hence the free access to that content should you wish to dive in.
You can find out more about it by vising the VR Connects San Francisco site.