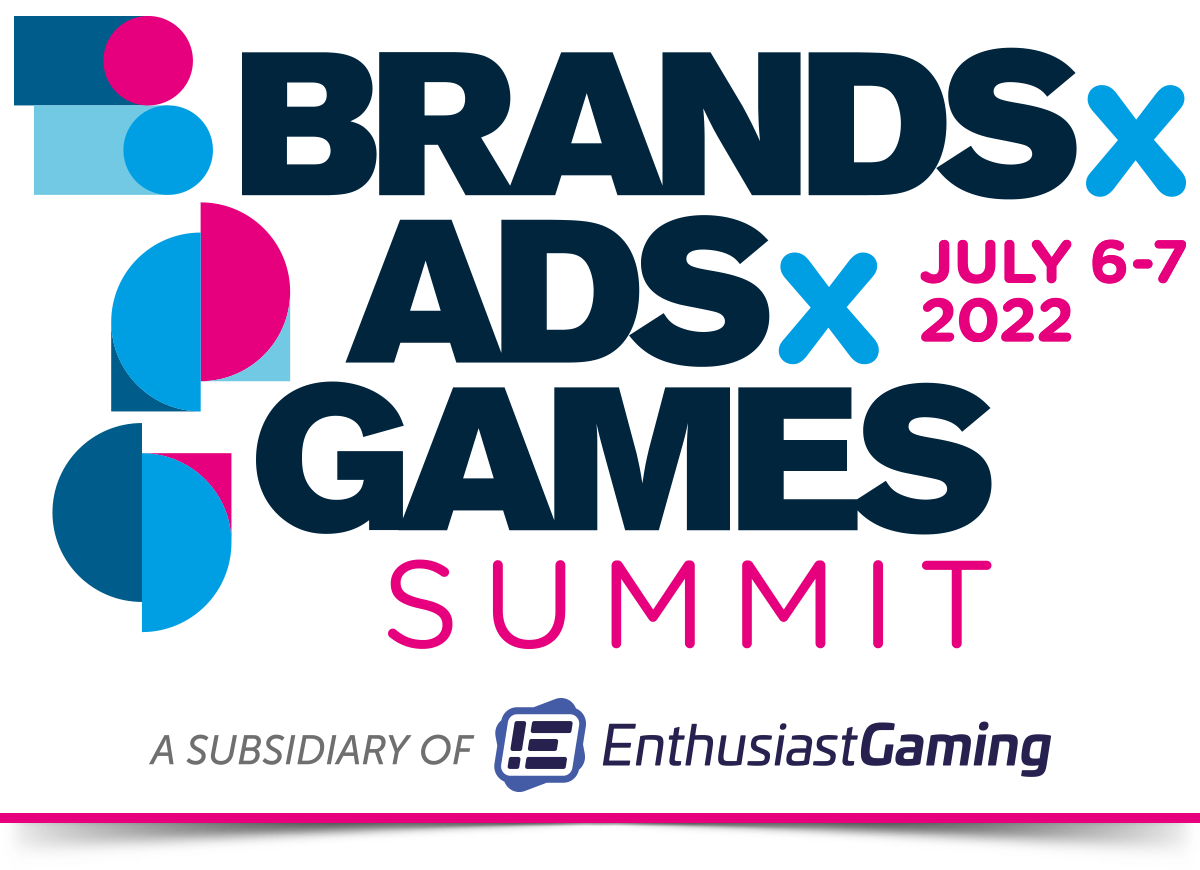 Elevate your brand

and discover the HUGE opportunities in the games space.

Brands x Ads x Games is a brand-new summit designed to focus upon the latest trends in the games industry and the spaces where games meet brands and advertising. We'll be demystifying the key developments, celebrating the great work already being done and showcasing the tremendous potential both now (with mobile and PC/console platforms) but also in the future as blockchain, XR and the metaverse gaming worlds grow.

This summit is designed to provide an introduction to various parts of the gaming landscape (from mobile and M&A to esports and blockchain games), highlight the specific opportunities for brands and advertising agencies, stimulate face-to-face connection with actual game developers, publishers and other companies and encourage opportunities for all involved.

Taking place alongside our established PG Connects Toronto conference, you will also have the opportunity to connect with the established games industry as 750+ professionals gather and network via our bespoke meeting system, expo area and networking fringe events.
N.B. Attending the summit comes with full access to the rest of the Pocket Gamer Connects conference featuring hundreds more speakers to learn from and delegates to connect with.

Expert talks, seminars and panels over both days! 
So what topics and speakers can you expect to see at the Brands x Ads x  Games Summit? Below you will find an overview of our themed tracks to boost your brand, ads or indeed games.
---
Global Trends:
From East to West: facts, figures and insight into the latest industry trends from all over the globe.
---
Show Me the Money:
Get practical insight on securing the funding that will make a difference.
---
The Art of Publishing:
Sponsored by: Gameloft
Publishing is core to the games business: we explore how best to work with publishers to get your game to market.
---
Esports Innovation:
Unbeatable insight into the opportunities in competitive gaming and the future of the esports gaming market.
---
Mapping the Metaverse:
The future starts here! Discover the cutting edge of communication and entertainment in this overview of developments in the immersive space. We map the frontiers and reveal essential jumping on points.
---
Building on Blockchain:
An introduction to what blockchain means for any developer – with insights into the technology and how crypto works with games.
---
Brand Booster:
Analysing the success stories, failures and opportunities where brands meet the growing games industry.
---
Ad Insights:
Sponsored by: Digital Turbine
In-game ads remain central to many studios' monetisation strategy – join us to discover the latest trends and advice.