AUDITORIUM, KING HUSSEIN BUSINESS PARK, JORDAN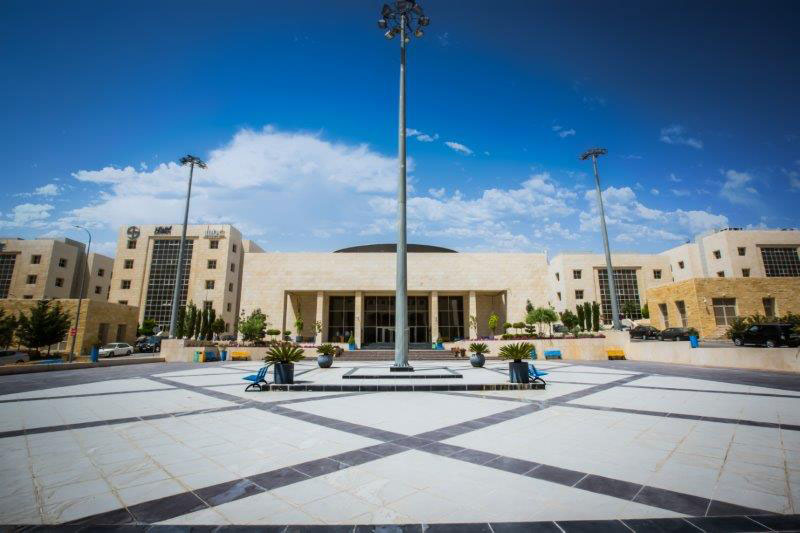 Offering 120,000 sqm of ready-to-use office space integrated with commercial, retail, amenities and public outlets, King Hussein Business Park (KHBP) is a high-quality mixed-use landmark complex in Amman with quick access to all city amenities.
The site is adjacent to King Hussein Park, Amman's newest and largest public park that houses two of Amman's most popular museums (the Royal Automobile Museum and the Children's Museum) as well as the King Hussein Mosque—Jordan's largest mosque and an outstanding architectural landmark.
Amman's main shopping malls are both less than a 5-minute drive away while the main shopping and entertainment districts of Sweifieh and Abdoun are less than 10 minutes away. KHBP also enjoys direct highway access to the Queen Alia International Airport, which is just 33 Km south. KHBP is located on King Abdullah II St. along Jordan's bustling main transportation corridor making transport to and from the venue extremely easy.
On site you can find a pharmacy, a small supermarket, a restuarant, cafe, ATMs, data centre and a gym plus there is plenty of parking and free Wi-Fi for our guests.
Auditorium
King Hussein Business Park
King Abdullah II St.
Building No. 4, 1st Floor
W: http://www.businesspark-jo.com
PLEASE NOTE: Directions to the venue can be found here.