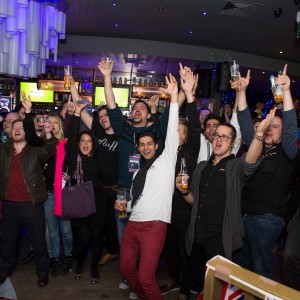 (OPEN TO ALL PGC BANGALORE DELEGATES!)
Ah, the Pocket Gamer Party. The flagship fun event in our fleet of industry-leading fun events, it's the perfect way to wind down after a hard day's PG Connecting.
Veterans of our parties – and after 3 years of these shindigs there are now a fair few of them out there (with no smaller number of tales to tell) – will confirm we generally know how to have a good time.
So if you're new to the action, welcome aboard. Come sail the drink-fuelled seas of mobile gaming camaraderie with us.
Hold tight: Details will be announced soon.