CALL FOR SPEAKERS CLOSED
Submissions for Bangalore are closed but we have other PGCs…
WANT TO BE PART OF PGC?
Talk to us about sponsorship & speaker opportunities
PGC Bangalore – Bringing awesome to Asia…
What is PG Connects?
Pocket Gamer Connects has established itself as THE leading mobile games event in the western world, catering to over 1,500 of the global mobile games industry's top professionals in 2014 alone across London and Helsinki events.  Now, working in partnership with Reliance Games, we're bringing our unique combination of short-form lectures, super smart engaged speakers dispensing practical advice and intensive networking to Asia!
Why you can't afford to miss PG Connects Bangalore!
Simply because in the space of 2 days you'll discover more about the mobile games market than you would in 2 months elsewhere including:
Learn from international experts on the latest trends and techniques in the Indie Academy
Gain insight into the hottest global markets via the East meets West track
Glimpse future technologies and trends via Bonus Level
Get exposure and earn financial rewards in the Big Indie Pitch / Game Hack Finale
See the latest games or display your own in the Indie Showcase
Meet publishers and investors to help take your game to the next level
Our Match-making system and after hours events ensure you'll return with a stack of useful contacts.
We'll be unveiling a lot more details of the show, together with some amazing speakers in the weeks ahead. However, if you'd like to get involved right now, we've opened up our speaker submissions and have advance tickets on sale.
6 Awesome Tracks to Educate, Inspire and Excite!
Plus fringe events, parties and a whole lot more…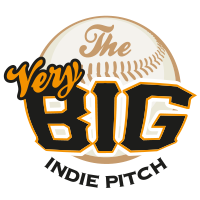 BIG INDIE PITCH
The hottest talents from Game Hack and beyond pitch their games to media, publishers, and established developers in our ever popular speed-dating format. With 4 minutes to impress and 1M Rupees plus media promotion at stake it's going to be tense (and fun)!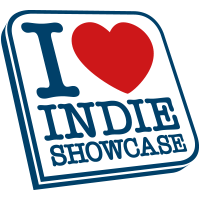 I ♥ INDIE SHOWCASE
The exclusive expo area within the conference dedicated to indie developers and their games returns for 2016. Get hands-on with the hottest upcoming titles or show off your own creations in the dedicated showcase space.
The biggest names, the finest minds. Past speakers have included…
Hrishi Oberoi

CEO
Photon Tadpole

Kunal Soni

Head of BD
Google Play

Rajesh Rao

Chair
Nasscom Gaming Forum

Sumit Mehra

General Manager
Zynga

Oliver Jones

Director
Moonfrog Labs

Alok Kejriwal

CEO
Games2win

Marina Mello

Commercial Director
Bossa Studios

Misha Lyalin

Chairman & CEO
ZeptoLab

Mike Bithell

Founder
Mike Bithell Studios

Peter Vesterbacka

Mighty Eagle
Rovio