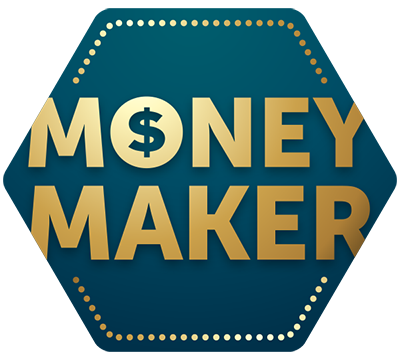 LIVE IN SEATTLE!
This new addition to the schedule pairs developers and publishers with monetisation companies to discuss

how to make (more) money

from your game.
Developing great ideas and polishing them to published perfection will always be at the heart of the mobile games industry, but ultimately it's the smart monetisation that makes the business world go round.
What is MoneyMaker?
The MoneyMaker fringe event enables shortlisted developers and publishers to make initial contact during a dedicated stint of speed-date style meetings in a quiet space at PGC Seattle 2022. These short meets aren't obviously designed for closing a deal but enable essential insights on all the latest offerings to help increase your income and an initial introduction that can be followed up with a longer meeting during or after the conference.
When does it take place?
MoneyMaker is scheduled to run on Tuesday, May 10. The session will run 3:00pm – 4:00pm (Pacific Time).
How do I get involved?
To take part, please just fill out the form below and tell us a little bit about your company and what you're looking for or supplying (click all that apply). We'll confirm your participation and sort out the meets to take place between 3:00pm and 4:00pm (US) on Tuesday, May 10.
The MoneyMaker session is open to all qualifying attendees of PG Connects Seattle 2022, but slots are limited so make sure you apply early to guarantee your place. If you're interested in taking part hit the button below to submit your application.
The deadline for applications is Friday, April 29, 2022.
If you have any queries, please contact: [email protected]
You must be registered for PG Connects Seattle 2022 in order to take part.