We are proud to be part of Cyberport's Digital Entertainment Leadership Forum. It's a new three-day event celebrating the esports, blockchain and mobile games sectors.
DELF is made up of three events that include the Main Forum (esports) on July 16, and our very own Pocket Gamer Connects and Blockchain Gamer Connects Hong Kong 2019 conferences on July 17-18.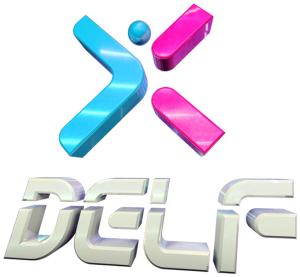 The Main Forum event on day one of DELF will offer insights into the esports industry landscape, as well as market trends, opportunities and challenges in the sector.
Speakers are set to include WellPlay CEO Yuya Tanida, Korea Esports Association (KeSPA) secretary general Cheolhag Kim, PwC Hong Kong entertainment and media partner Cecilia Yau and Esports Insider MD Sam Cooke. More speakers will be announced soon. (To see who is speaking on the following days at Connects Hong Kong 2019, visit the Connects Hong Kong 2019 speaker list on this site.)
As well as the conference tracks, Cyberport will officially launch its brand new esports node at DELF, giving attendees to watch its first live celebrity invitational game. The event also includes an experience zone, start-up alley, and backstage tour, amongst other activities. The DELF esports event is perfect for league organisers, esports associations, teams, game developers and publishers, entrepreneurs, investors, academics and more.
Want to get involved? You're entitled to a special discount just for being here. Connects Hong Kong 2019 registrants can enjoy a special day one DELF Main Forum ticket offer: just HK$200 (Early Bird tickets are normally HK$300). Register here for your discounted DELF ticket.
More information is available at the official site and in an article on PocketGamer.biz.