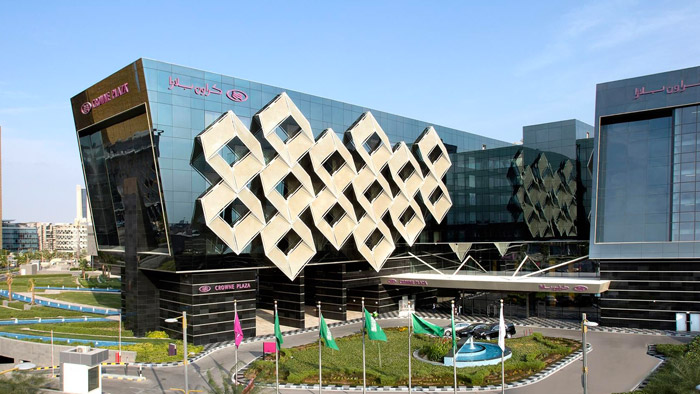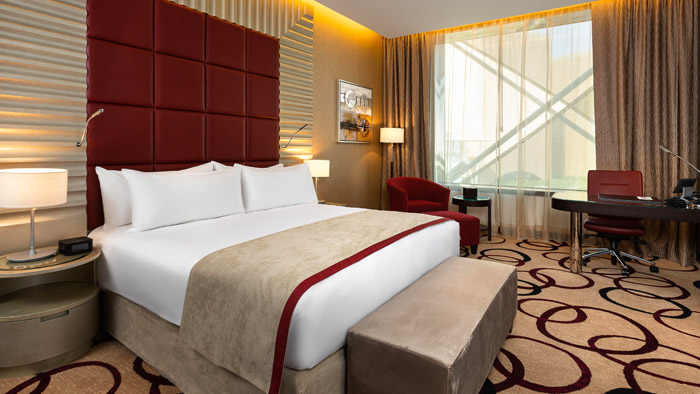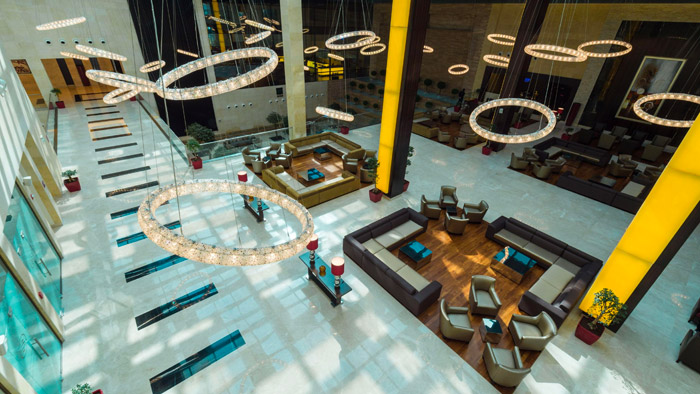 CROWNE PLAZA RIYADH RDC HOTEL & CONVENTION
Enjoy a luxury stay in Saudi Arabia
A fusion of timeless elegance and state-of-the-art technology, the luxury Crowne Plaza Riyadh RDC Hotel in Saudi Arabia is the perfect short- or long-stay hotel in Riyadh.
Guests can expect exemplary service and high standards of comfort
Located at the heart of Riyadh's dynamic Digital City, the Crowne Plaza Riyadh RDC Hotel reflects the city's culture and innovation. With King Khalid International Airport and top tourist attractions less than 30 minutes away by car, guests can travel to and from the hotel effortlessly.
Home to 12,000 sqm of event space, the hotel's centrepiece is the breath-taking Sultana ballroom and Siwar Hall, a circular conference centre spanning three levels. For more intimate meetings, 18 state-of-the-art meeting rooms bathed in natural sunlight with panoramic views inspire productivity.



The largest convention
centre in Jordan
Located next to the Dead Sea, The King Hussein bin Talal Convention Centre is adjacent to Hilton Dead Sea Resort & Spa. Samarah Mall is next door, and other hotels are a short walk away.
The conference centre features indoor and outdoor event space for 3,000 people, 27 event halls, and translation services. Pocket Gamer Connects will be located at the heart of this space.
Crowne Plaza Riyadh RDC Hotel & Convention

Imam Saud Ibn Abdul Aziz Road Wady Al Muaydin Street Unit 4,
Riyadh 6391 | Saudi Arabia
+ 966-11-8131313
Check-in: 3pm
Check-out: 12pm
A floorplan will be available soon.