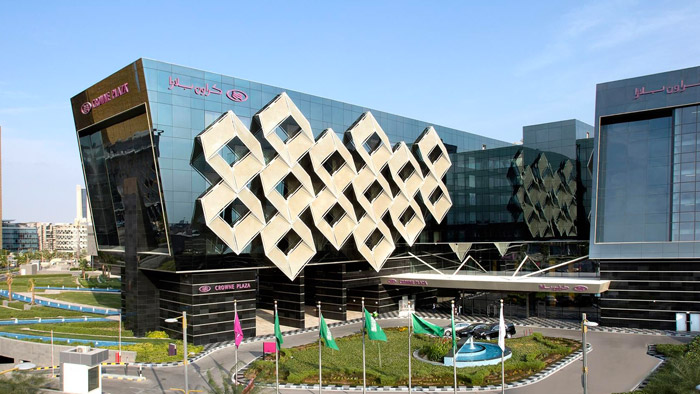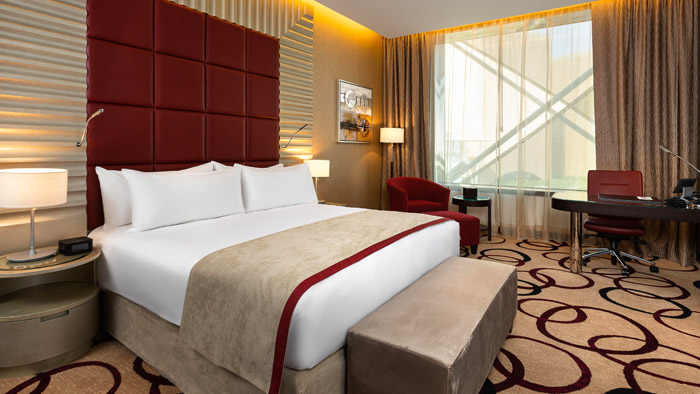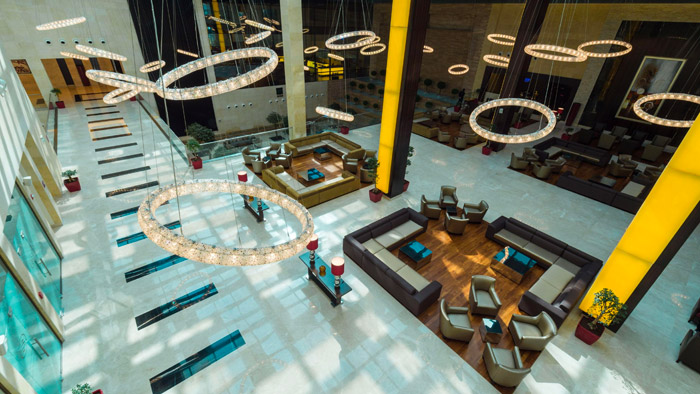 CROWNE PLAZA RIYADH RDC HOTEL & CONVENTION
A luxury stay in Saudi Arabia
A fusion of timeless elegance and state-of-the-art technology, the luxury Crowne Plaza Riyadh RDC Hotel in Saudi Arabia is the perfect short- or long-stay hotel in Riyadh.
Located at the heart of Riyadh's dynamic Digital City, the Crowne Plaza Riyadh RDC Hotel reflects the city's culture and innovation. With King Khalid International Airport and top tourist attractions less than 30 minutes away by car, guests can travel to and from the hotel effortlessly.
Home to 12,000 sqm of event space, the hotel's centrepiece is the breathtaking Sultana ballroom and Siwar Hall, a circular conference centre spanning three levels. For more intimate meetings, 18 state-of-the-art meeting rooms bathed in natural sunlight with panoramic views inspire productivity.
Rooms in the hotel are not included in the Summit event ticket – please contact the hotel to book your accommodation. Alternative hotels are also available in the vicinity.
Remember: You will need to have a valid passport and arrange your own necessary travel visas. Visitors from many countries can enter Saudi Arabia on the new convenient eVisa programme. If you originate in one of the 49 listed countries or are a GCC resident, you can apply now online. The cost is 535 SAR / $140 and is valid for a year. https://visa.visitsaudi.com/
If you are not from one of the eligible 49 countries, please contact your local embassy to check entry requirements.



The largest convention
centre in Jordan
Located next to the Dead Sea, The King Hussein bin Talal Convention Centre is adjacent to Hilton Dead Sea Resort & Spa. Samarah Mall is next door, and other hotels are a short walk away.
The conference centre features indoor and outdoor event space for 3,000 people, 27 event halls, and translation services. Pocket Gamer Connects will be located at the heart of this space.
Crowne Plaza Riyadh RDC Hotel & Convention

Imam Saud Ibn Abdul Aziz Road Wady Al Muaydin Street Unit 4,
Riyadh 6391 | Saudi Arabia
+ 966-11-8131313
Check-in: 3pm
Check-out: 12pm
A floorplan will be available soon.