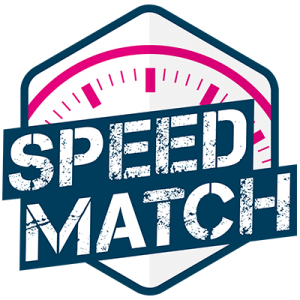 The SpeedMatch session will enable shortlisted developers and publishers to make initial contact during a dedicated stint of speed-date style meetings.
These short meets aren't obviously designed for closing a deal, but enable an initial contact that can be followed up with a longer meeting during or after the conference. (Of course, everyone is still free to make as many meetings as they'd like using the standard Pitch & Match system – free to all PGC delegates.)
The SpeedMatch session is open to all developer/publisher/investor delegates of PG Connects Jordan. There's no additional charge but there is a filtering process. If you're interested in taking part simply fill in the application form here.
(Note: you need to have registered for PG Connects in order to be contacted – and eligible.)
Not registered for PGC yet? Tsk. You can do so here.
The PGC Jordan SpeedMatch is set for afternoon of Day 2 (Sunday 3rd November, 2pm-4pm). Registered delegates will be invited to submit their participation.
(NOTE: Confirmed attendees will need to arrive 10 minutes prior to the start in order to register.)