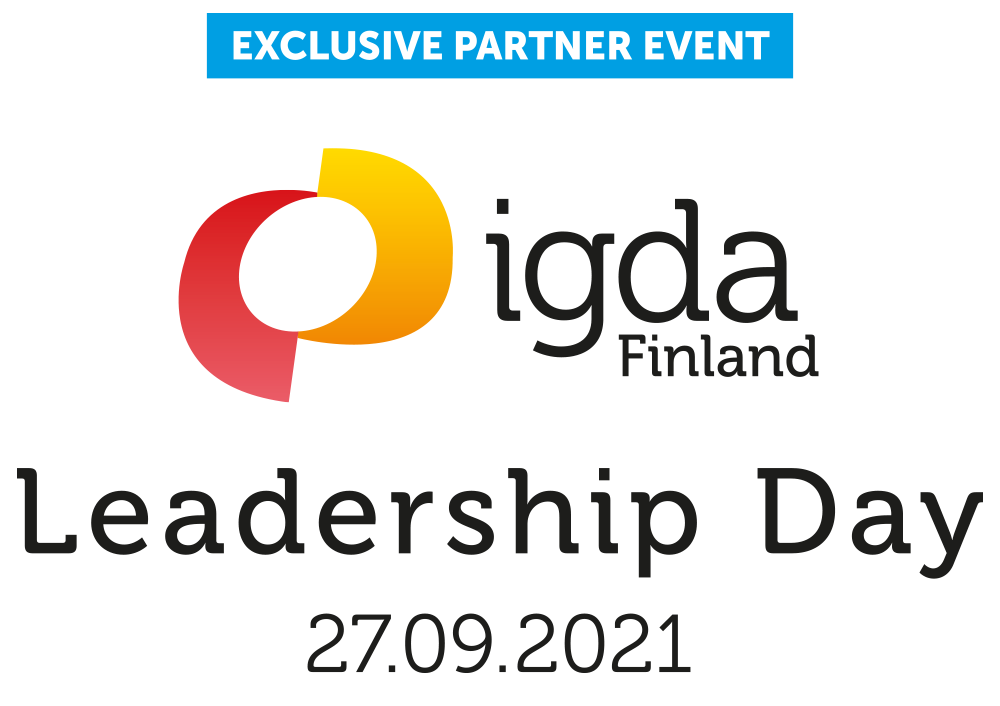 Exclusive Partner Event
We're delighted to be working with IGDA Finland to share its upcoming Leadership Day as an exclusive partner event at PG Connects Digital #8.
At this time of the year, we would usually be flying out to the beautiful city of Helsinki to deliver a live Pocket Gamer Connects event, so we couldn't be happier to be partnering with our Finnish friends so PG Connects attendees can enjoy the Leadership Day too.
What is the IGDA Leadership Day?
Leadership Day by IGDA Finland is an international event about how companies, teams and working cultures are developed to build better games. The inaugural conference was held back in 2019 and, with the support of the community, the ambition is to make the conference an annual forum for leadership in games.
Games companies, their inner workings and cultures are some of the least documented aspects of game development. Yet we and our work are all defined by these choices every single day. Join us in learning and challenging the cutting edge of leadership in games from some of the brightest minds in the industry!
Where to watch
Due to the ongoing global pandemic, Leadership Day by IGDA Finland will be 100% digital for 2021 and streamed live on Monday, September 27. It starts at 8am and ends at 4pm UK time (10am-6pm EEST) and then the program continues at 7pm with the IGDA Annual General Meeting. The event will be streamed on IGDA Twitch and IGDA Finland YouTube channel.
While the event is free to watch on the IGDA video channels, for all the relevant information and access to the networking opportunities, please register free with IGDA Finland at the official site.
We've cleared time in the Pocket Gamer Connects schedule so that our attendees will be able to watch the Leadership Day live stream along with the rest of the world as part of the wider conference on the first day of the event.
Developer bonus: Remember to sign up to the IGDA Mentor Cafe at PGC Digital on the same day, for expert insight that can help grow your game business! The IGDA Leadership Day is free to all, but developers will need a ticket for PGC Digital #8 to take part in the Mentor Café. There are free tickets available for indies – you can register using this form if you think you qualify.