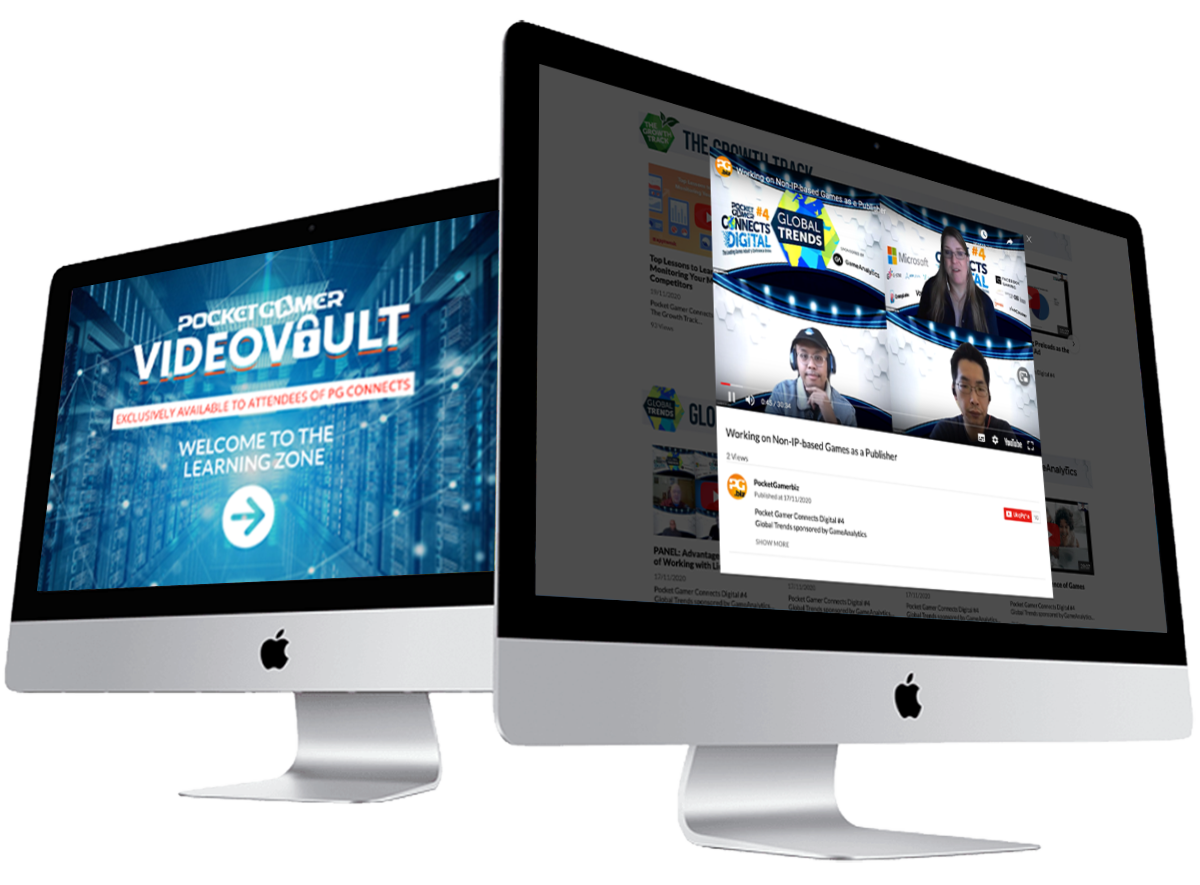 Rewatch the best games industry talks and panels in the VideoVault
Pocket Gamer Connects attendees now have ongoing access to the video presentations
Each year the Pocket Gamer Connects conferences host over 1,250 leading games industry experts, who share their knowledge, insight and inspiring ideas.
We routinely record those presentations and panels. Although we share a select few of these videos with the world via our PocketGamer.Biz YouTube channel, the full list of recorded talks and panels will now appear in the official VideoVault, where it's stored exclusively for you.
It's one new, compact place that hosts everything, and it is accessible to everyone who purchased the corresponding Pocket Gamer Connects ticket. So, if you hold a PGC Digital 7 ticket, you'll get access to PGC Digital 7 videos in the VideoVault. We'll send you a personal access code – please check your email for a message from our Eventbrite ticket platform. (Alternatively, you can request it by email if you didn't receive it or can't find it.)
If you want to see the videos from a previous event you weren't at, you can buy access to the archive. A VideoVault pass to a previous event costs £100+VAT and you can request it here.
You will need a password to access content: if you are a ticket holder to Pocket Gamer Connects, please check your email for a message from Eventbrite containing your exclusive password to that event's videos. Email us if you can't find it. To ensure you gain access to the video recordings from the latest event, you will need to be registered for it, so please don't miss out.