Steel Media is dedicated to helping connect and support the mobile games industry and nowhere is this more true than Pocket Gamer Connects.
The conference series's next event in Helsinki on September 11th-12th will represent another key coming together of mobile games industry professionals in the western world yet, with an estimated 1,200+ developers, publishers, investors, media, and more in attendance.
Alongside the 12 tracks of content, we already have dedicated ways to enable networking and stimulate business connections:
This time we'll again add our SpeedMatch, specifically aimed at developers looking for publishers/investors (either regional or international) and publishers/investors looking for devs and/or new titles.
What is SpeedMatch?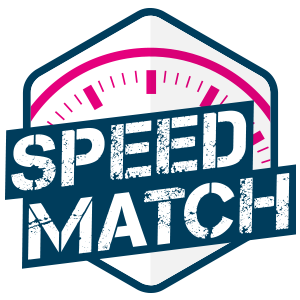 The SpeedMatch session enables shortlisted developers and publishers & investors to make initial contact during a dedicated stint of speed-date style meetings.
These short meets aren't obviously designed for closing a deal, but enable an initial contact that can be followed up with a longer meeting during or after the conference. (Of course, everyone is still free to make as many meetings as they'd like using the standard Pitch & Match system – free to all Connects delegates.)
The SpeedMatch session is open to all attendees of Connects Helsinki. There's no additional charge but there is a filtering process. If you're interested in taking part simply fill in the application form when we contact you regarding this.
(Note: you need to have registered for Connects Helsinki in order to be contacted – and eligible.)
Not registered for Connects yet? Tsk. You can do so here.
Day 2 (September 12), 11am-1pm

(NOTE: Confirmed attendees will need to arrive 15 minutes prior to the start in order to register.)