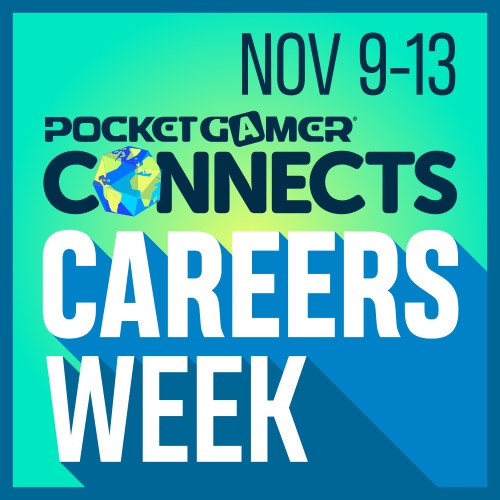 Looking for the next step in your professional career? Seeking recruits to join your wonderful team? Introducing the Pocket Gamer Connects Careers Week!
The games industry, by its nature, is always in a state of flux, even more so due to the COVID-19 crisis. In order to support jobseekers during this difficult time, we're hosting another Pocket Gamer Connects Careers Week to run during Pocket Gamer Connects Digital #4.
You can expect:
Digital jobs board listing on the main event channel
A mail-out of key vacancies to all attendees

A daily 'recruitment hour' in the Discord channel where recruiters and job-seekers can gather (15:00- 16:00) TBC

A virtual jobs fair (match-making event where we connect job seekers with recruiters)

Focused 'recruitment' talks,panels + round-tables/badged in the show

Supporting editorial coverage on PocketGamer.biz
As part of this initiative, we are making a number of jobseeker tickets available free to people currently out of work and looking for a new role. This will not only give you access to the specific recruitment opportunities but also all other aspects of the Pocket Gamer Connects Digital #4 event (including five days of professional talks, the MeetToMatch meeting platform, Discord chat channel and more).
If you'd like to get involved and find the next step in your career
Recruiters can also get involved and share their vacancies by using this form to register interest or contacting [email protected]
The Pocket Gamer Connects Careers Week is brought to you in association with our platinum sponsor Rovio, who will be participating in the event.