PGC LONDON 2019 (January 21-22) REGISTRATION IS OPEN
Select your ticket below and follow the simple online booking system. Payment is required at the time of booking, so please have your credit or debit card ready.
We are delighted to offer a discount on block bookings. Please contact Sally if you wish to purchase more than 5 tickets, via sally.kevan [at] steelmedia.co.uk
Overseas Delegates: If you require an invitation letter to support your visa application please let us know and we will organise this for you.
Students: We have student tickets available for £50 plus VAT. Universities interested in group bookings should contact Sally (sally.kevan [at] steelmedia.co.uk) for more info.
Press Pass: If you're a journalist applying for accreditation to cover the conference, please complete our Press Application form.
VOLUNTEERS WANTED: We are looking for keen people to help us at PGC London. All qualifying volunteers will get a free pass to the event. Interested? Then you'll need to complete the PGC Volunteer Application form.
CONFERENCE PASSES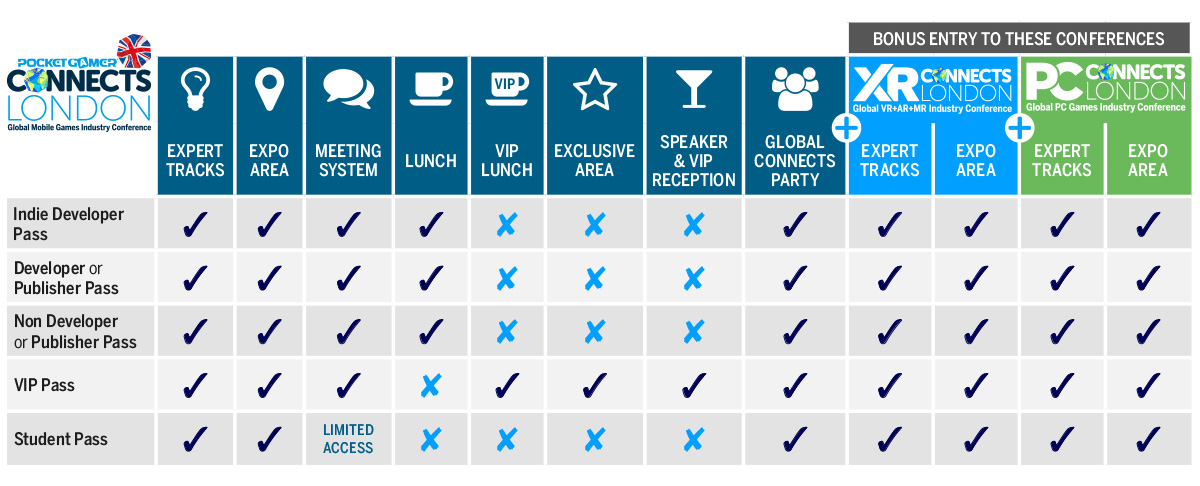 NEED HELP FINDING A HOTEL?
BOOK NOW FOR 2019 (January 21-22)